Akademie von Dr. Kerstin Gernig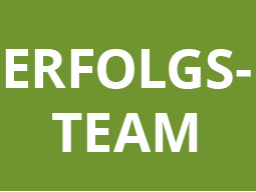 Erfolgsteam - Werde, was du kannst!
In Occupation, Career > Retirement plans
Minimal attendance:

50

Video price:

for free

Video duration:

1 hour and 4 minutes

Language:

German
A recording of this webinar is available.
Bist du als Solopreneur - ob als Startup oder als Seniorpreneur - mit deinen Herausforderungen allein? Suchst du ein starkes Team Gleichgesinnter, um mentale & digitale Erfolgsstrategien kennenzulernen & anzuwenden, um in einem vertrauensvollen Raum Feedback zu bekommen & kontinuierlich motiviert zu werden, um mit klaren Umsetzungsaufträgen & Deadlines an deinem Erfolg zu arbeiten?

Dann nimm an diesem Webinar teil, um zu erfahren:
1. Was ein Erfolgsteam ist
2. Wie mein Erfolgsteam abläuft
3. Wie wir im Erfolgsteam arbeiten
4. Was dir ein Erfolgsteam bringt
5. Welche Themen im Erfolgsteam
vorkommen
6. Was mein moderiertes Erfolgsteam auszeichnet
7. Was du von mir als Erfolgsteam-Leiterin erwarten kannst
8. Was die Voraussetzungen für die Teilnahme an meinem Erfolgsteam sind
9. Wer an meinen Erfolgsteams teilnimmt
10. Welche Spielregeln im Erfolgsteam gelten
11. Wo meine Erfolgsteams stattfinden
12. Wie lange ein Erfolgsteam läuft
13. Was du für ein Erfolgsteam investierst
14. Was du tun musst, damit ein Erfolgsteam dein Erfolgsbooster wird.

Sei dabei. Es lohnt sich!