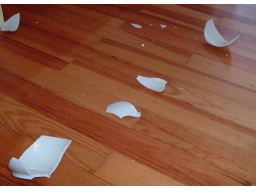 Letzte Freiheit: Suizid? Philosophische Aspekte des Selbstmords.
In Science > Psychology
Language:

German

Video price:

12.00 € incl. VAT

Video duration:

1 hour and 3 minutes
A recording of this webinar is available.
In keiner Handlung zeigt sich die freie Gestaltungsmöglichkeit des Menschen so sehr wir in der Fähigkeit zum Suizid, dem Freitod. Doch gleichzeitig ist dieses Extrem die meist letzte Handlung einer Vielzahl vorangegangener Zwänge, also Unfreiheiten.

Der Selbstmord beschäftigt Gesellschaften der Vergangenheit wie der Moderne gleichermaßen. Noch bis 1961 stand der versuchte Suizid in England unter Strafe. Im Mittelalter wurde häufig die ganze Familie des Selbstmörders entehrt und enteignet, so dass der Mensch mit Selbsttötungsabsicht besser daran tat, zum Mörder zu werden. Denn als Mörder wurde er zwar hingerichtet, schadete aber seinen Angehörigen nicht.

Ist die Möglichkeit, sich das Leben zu nehmen, eine Freiheit, nämlich eine Handlungsfreiheit, wie der Philosoph David Hume formulierte? Oder ist die Selbsttötung, wie Kant es darlegt, keine ethisch zulässige Option, da sie der ersten Pflicht des Menschen, nämlich die der Selbsterhaltung, zuwiderläuft?

In dem Webinar wollen wir philosophische Aspekte des Suizides betrachten. Es geht hier nicht um Lebensberatung oder gesundheitliche Themen, sondern um Grundfragen des Menschseins am Beispiel der Selbsttötungsmöglichkeit. Dabei werden individualethische Aspekte ebenso eine Rolle spielen wie sozialethische. Wer weiß: während wir religiöse und metaphysische Argumente ins Feld führen finden wir vielleicht einen philosophischen Zugang, Lebenserhaltung als Wert an sich zu erkennen und zu benennen.

Video-Dauer: 1 Std. 2 Min..