Nah & fern - Frauchen online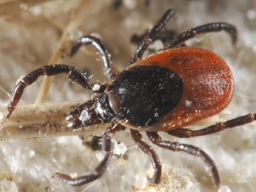 Zecken - alles, was Hundehalter über die Plagegeister und ihre Bekämpfung wissen sollten!
In Animals > Animal keeping
Video price:

49.00 €

Video duration:

2 hours and 35 minutes

Language:

German
A recording of this webinar is available.
Das Frühjahr steht vor der Tür und bald werden wieder die ersten Zecken unsere Hunde besiedeln. Es gibt zudem auch immer mehr Hinweise, dass die Zecken uns auch im Winter belästigen. Dank Klimawandel sind die Spinnentiere auch nicht mehr nur im Sommer, sondern fast ganzjährig aktiv, so Prof. Dr. Ute Mackenstedt von der Uni Hohenheim.

Grund genug für ein Webinar mit zwei Teilen.

Im ersten Teil geht es um die verschiedenen Zeckenarten. Wie leben sie? Und noch wichtiger, was überleben sie alles? Wo sind sie im Winter? Wichtig für uns Hundehalter, welche Krankheiten übertragen sie und wie kann man sie erkennen?

Im zweiten Teil geht es um die Bekämpfung von Zecken. Wie wirken Spot-ons oder Zeckentabletten? Welche Nebenwirkungen kann es geben? Was tue ich als Hundehalter bei Nebenwirkungen?

Wie wirken die "natürlichen" Mittel gegen Zecken? Was gibt es hier am Markt? Sind sie nebenwirkungsfrei? Wirken sie überhaupt?

Ziel dieses Webinars ist Wissen so zu vermitteln, dass sich die Teilnehmer eine eigene Meinung zum Thema Zecke & Bekämfung bilden können. Es geht nicht um die Verteuflung oder Empfehlung eines bestimmten Präparates.

Eine Teilnahmebestätigung wird ausgestellt.

Das Webinar ist für alle Hundehalter, die von Zecken fasziniert sind ;-) oder die sie einfach nicht als Untermieter haben wollen.

WICHTIG! Das Webinar wird aufgezeichnet. Ihr könnt also auch teilnehmen, wenn Ihr an beiden Live-Terminen keine Zeit habt!