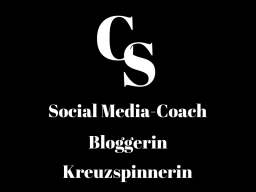 Dein Einzelcoaching zu Facebook & Co.
In Occupation, Career > Further education
Price:

90.00 € incl. VAT

Number of participants:

maximum 1

Application deadline:

12 hours before the start

Language:

German
Du hast Fragen zu Facebook und Co? Nutze Dein persönliches Einzelcoaching bei mir, um sie zu stellen. Nur zu und keine Scheu! Facebook, Xing, Pinterest, Newsletter-, Grafik-, Videoerstellung, Webinare, Print, Werbung, ... stehst Du bei einem dieser Themen auf dem sprichwörtlichen Schlauch? Fühlst Du Dich durch die Informationsmassen die im Netz und in Deinem Bekanntenkreis dazu herumschwirren verunsichert? Weißt Du nicht, wo Du anfangen sollst? Ich löse diesen gordischen Knoten für Dich! -> Besprich mit mir, bei welcher Herausforderung/ welchen Herausforderungen ich Dich unterstützen kann! 60 Minuten nur für Dein persönliches Anliegen! Wähle Deinen Wunschtermin. Gerne können wir ihn auch vorab telefonisch festlegen (04262 6520180)!

Wichtige Hinweise:

Die Webinare werden in der Regel aufgezeichnet. Wenn Du an einem Webinar teilnimmst und in der Aufzeichnung später nicht erkannt werden möchtest, kannst Du die Sichtbarkeit Deines Profils in Deinen Profileinstellungen ändern.

Mit der Teilnahme am Webinar erklärst Du Dich damit einverstanden, dass die Veranstalterin sowohl Bild- als auch Tonaufnahmen machen kann. Auf die Einzel-Coaching-Webinare erhalten Du und die Veranstalterin Zugriff. Die Aufzeichnungen werden Dir kostenfrei zur Verfügung gestellt.