Akademie: Institut ISUT Paul A Engi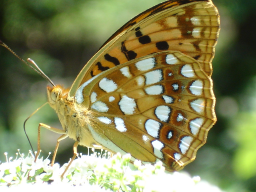 LICHT-NAHRUNG - Nie wieder essen?
In Health, Medicine > Nutrition
Language:

German

Minimal attendance:

5

Video price:

for free

Video duration:

1 hour and 9 minutes
A recording of this webinar is available.
In diesem 60-minütige Webinar erfahren Sie, wie ich mich fühlte, 7 Tage nichts zu trinken und 100 Tage nichts zu essen – und, was mein Hausarzt dazu meinte.

Die Themen:
1. Was sagt das Umfeld?
2. Warum ist LN möglich?
3. Der LN-Prozess
4. Medizinische Fakten (meine eigenen)
5. Emotionale Aspekte
6. Was hat's gebracht?

Ich habe für Sie 3 Dateien eingestellt: Gewichtsverlauf, Laborwerte vom Arzt und ein Interview mit einer Zeitung. Sie können diese Dateien downloaden.

Während der Präsentation sind Fragen erwünscht.

Nach meinen bemerkenswerten Erfahrungen, durfte ich viele Menschen im Lichtnahrungs-Prozess begleiten.

Webinar gehalten am 12.4.2013
Jetzt als Video verfügbar.