Die Verhandlungstrainer - Verhandlungen gewinnen!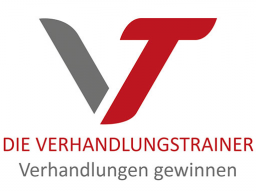 Preiserhöhungen von Lieferanten erfolgreich abwehren
In Occupation, Career > Further education
Price:

49.00 € incl. VAT

Number of participants:

maximum 20

Application deadline:

5 days before the start

Language:

German
Und jährlich grüßt die Preiserhöhung. Und es sind immer die gleichen Argumente mit denen der Lieferant seine Preiserhöhung begründet.

Drehen Sie den Spieß doch einmal um und erfahren Sie wie Sie den Lieferanten von Anfang an in Erklärungsnot bringen anstatt sich auf seine Argumente einzulassen.

Lernen Sie in diesem Webinar durch Best-Practice Lerninhalte wie Verhandlungsprofis Preisforderungen von Lieferanten erfolgreich abwehren, Verhandlungen professionell vorbereiten und echte Einsparungen erzielen.

Weitere Themen sind:

Psychologische Tricks und Kniffe, die zum Verhandlungserfolg beitragen.
Wie Sie mit geschickten Gesprächsstrategien die Verhandlung führen und Zugeständnisse erzielen.
Wie Sie typische Argumente der Lieferanten zur Preiserhöhung gezielt entkräften.