Akademie von Nina Subanaru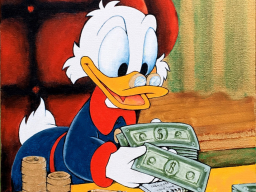 In diesem Webinar startest du mit Immobilieninvestement ohne oder nur mit wenig Eigenkapital.

Themen in diesem Webinar:
Dein Bonität und Ressoursencheck, wie fängst du an?

Wir betrachten die besten Immobilienstrategien:
Fixing-up-Investsments  = kaufen, aufwerten und zum höheren Preis vermieten
Buy- and Sell-Investsments = günstig kaufen und ohne wesentliche Veränderung das Objekt wieder verkaufen
Classic Buy and Hold = kaufen und vermieten
Fix and Flip Strategie = kaufen, aufwerten und Verkauf zum höheren Preis
Umnutzungsinvestments = bereits gekaufte Objekte für einen neuen Nutzungszweck umbauen, anschließend vermieten oder verkaufen
Die Immobilienpreise sind horrend, wie und wo finde ich eine Immobilie, welche mit noch Cashflo bringt?
Gibt es eine Immobilienblase in Deutschland?
Wie kaufe ich die Immobilie günstig ein?
Wie prüfe ich die Wohnung vor dem Kauf?
Was tun, wenn die Wohnung bereits vermietet ist?
Wie bekomme ich ein Darlehen von der Bank?
Wenn du jetzt mit Immobilien nicht anfängst, verlierst du in 15 Jahren mindestens 2.000.000 Euro!