Akademie Vision and spirit von Barbara Steldinger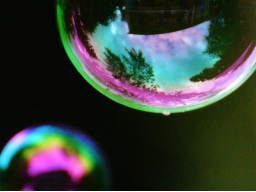 Weg mit der Tarnkappe! Lass dich sehen!
In Personality > Mental training
Price:

for free

Number of participants:

maximum 100

Minimal attendance:

20

Application deadline:

2 hours before the start

Language:

German
Sieht dich keiner? Vielleicht bist du ja unsichtbar?

Wenn du nicht gerade Harry Potter bist und absichtlich deine Tarnkappe aufhast, dann kann es ziemlich hinderlich sein, wenn dich niemand sieht. Vor allem, wenn du selbständige SolounternehmerIn bist. Da kannst du das eigentlich gar nicht gebrauchen.

Denn du solltest leuchten und überall gut zu sehen sehen - sichtbar werden. Du möchtest schließlich zeigen, was du kannst und gute Kunden anziehen.

In diesem Webinar schauen wir genau hin woher deine Tarnung kommen kann, wozu du sie möglicherweise noch brauchst und wie du sie ganz einfach loswerden kannst.

Kein Hokuspokus? Nein, nur ein bißchen...