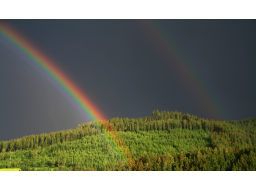 The Secret Workshop-Mentaltraining Teil 3

Ihr Leben kann aufblühen!

Mentaltraining ist The Secret in der Praxis.

Das Mentaltraining ist ein universell wirksames System,das Ihre Wünsche verwirklicht und Ihnen zeigt wie Sie Ihr Leben nach Ihren Vorstellungen gestalten können.

Mit Hilfe des Original-Mentaltrainings nützen Sie die Kraft die in Ihnen steckt.

Es ist nahezu wie im Märchen vom Geist in der Flasche.Auch wir haben unseren allmächtigen Geist eingesperrt in die enge Flasche unserer Vorstellungen und Begrenzungen.

Lassen Sie diese einfach hinter sich!Es ist ganz einfach.

Sobald Sie ihr inneres Potential wecken kann das eigentliche "Spiel des Lebens beginnen.

Nutzen Sie die Kraft Ihrer Gedanken und Ihres Bewusstseins!

Sie besitzen Kräfte,die die übrige Natur nicht besitzt!Nämlich die Fähigkeiten zu imaginieren zu denken und zu glauben!

Mit Hilfe dieser Kräfte können Sie Ihr Leben selbst gestalten.

Eine grundlegende Kraft des Menschen ist seine Gedankenkraft.Es gibt nichts was nicht durch die Kraft der Gedanken mitbestimmt werden kann,

Doch die meisten Menschen wissen das nicht und viele die es wissen hindert eine Art geistige Trägheit daran diese Kraft auch wirklich zu nutzen!


Geplante Inhalte:

Die geistigen Gesetze

Zielerreichung

Leben im Meisterbewusstsein

Geschehen lassen

Das Tor des Himmels öffnen

uvm.