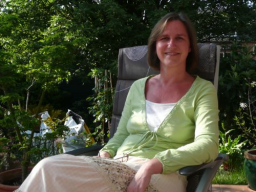 Öffne dein Herz und bereinige deine Gedanken mit "The Work of Byron Katie"!
In Personality > Self-management
Language:

German

Video price:

15.00 € incl. VAT

Video duration:

1 hour and 30 minutes
A recording of this webinar is available.
Haben Sie schon einmal bemerkt, wie unangenehme Gedanken und Gefühle zusammenhängen? Würden Sie sich gern häufiger besser und ruhiger, friedlicher und gelassener, heiterer und unbeschwerter fühlen?

Was ist The Work?

- The Work ist ein Selbsthilfesystem, um die quälenden Gedanken in meinem Kopf los zu werden.
- The Work ist eine aufregende und liebevolle Reise, die tiefe Wahrheit des eigenen Herzens zu erleben und so immer mehr Freiheit und inneren Frieden zu erfahren.
- The Work besteht aus vier Fragen und einigen Umkehrungen, die uns dazu bringen, unsere begrenzenden Gedanken zu hinterfragen und ihnen ihre Kraft zu nehmen.
- The Work wurde von der Amerikaner Byron Katie in einer Lebenskrise entdeckt und hilft seitdem Tausenden von Menschen auf der ganzen Welt, zufriedener und glücklicher zu sein.

Wollen Sie wissen, wie es geht? Lernen Sie diese einfache und zugleich wirkungsvolle Methode heute Abend kennen!