Akademie Vision and spirit von Barbara Steldinger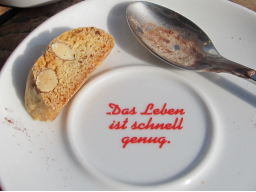 Wie du deine Lebensaufgabe entdeckst -was soll ich hier?
In Personality > Mental training
Price:

for free

Number of participants:

maximum 100

Minimal attendance:

20

Application deadline:

1 days before the start

Language:

German
Irgendwie suchen wir alle, mehr oder weniger, nach dem richtigen Weg, der richtigen Lebensaufgabe, unserer Berufung.

Wir möchten wissen, ob wir auf dem richtigen Weg sind oder ob wir vielleicht auf dem Holzweg unterwegs sind, ganz was Falsches machen, uns etwas vormachen.

Vielleicht ist das der Grund, warum du in deinem Job nicht recht glücklich bist?

Viele spüren intuitiv, dass sie ihr Potenzial nicht ausschöpfen. Meistens nicht mal ansatzweise. Vor allem nicht, wenn man immer brav gemacht hat, was einem von Anderen gesagt wurde...

In diesem Webinar wirst du erfahren, wie du deinen Weg selbst erkennen kannst. Vielleicht bist du ja schon die ganze Zeit darauf unterwegs? Umso besser! Und falls nicht, bekommst du jetzt mehr Klarheit.
Im Webinar gibt es von mir interessante Denkanstöße und ein sehr kraftvolles Tool in die Hand wie du für dich selbst testen kannst, wohin die Reise geht.

Lass dich darauf ein. Es wird spannend, versprochen!