Akademie Vision and spirit von Barbara Steldinger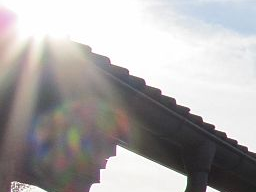 Das Leben ist (k)ein Wunschkonzert, oder?
In Personality > Mental training
Price:

for free

Number of participants:

maximum 150

Language:

German
Das Leben ist kein Wunschkonzert!

Diesen Satz hast du bestimmt schon gehört als du noch klein warst. Und? Glaubst du ihn immernoch? Verzichtest du auf deine Wünsche weil sie sowieso nicht erfüllt werden?

He, wachwerden!

Lerne im Webinar, wie du deine Realität kreierst. Das tust du sowieso in jedem Augenblick. Nur leider sehr unbewusst.

Ich zeige dir , wie du das ab jetzt ganz bewusst hinbekommst.

Neugierig? Na, prima, dann- herzlich willkommen!

Ich freue mich auf dich!