schink-kantoku Kathrin Schink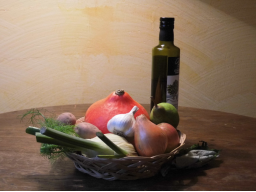 Heute schon gekocht?
In Health, Medicine > Nutrition
Language:

German

Number of participants:

maximum 50

Price:

for free

Video price:

for free

Video duration:

58 minutes
A recording of this webinar is available.
Die Chinesen machen es uns leicht: Holz nährt Feuer, Feuer nährt Erde, Erde nährt Metall, Metall nährt Wasser, Wasser nährt Holz. Auf diesem Kreislauf der Wandlungsphasen basiert die Chinesische Medizin. Ein geflügelter Spruch ist: Deine Nahrung soll Deine Medizin sein.

Mit ein paar Grundkenntnissen kochen wir schmackhafte, nährende Gerichte mit dem, was gerade in der Küche ist mit Freude und Leichtigkeit.

Herzlich Willkommen!

Wichtige Hinweise
Dieses Webinar wird aufgezeichnet. Falls Sie in der Aufzeichnung nicht erkannt werden möchten, können Sie die Sichtbarkeit Ihres Profils in den Profileinstellungen ändern.

Mit der Teilnahme am Webinar erklären Sie sich damit einverstanden, dass der Veranstalter sowohl Bild- als auch Tonaufnahmen machen kann und genehmigen, ohne Anspruch auf Vergütung, die eventuelle Verbreitung der Aufzeichnungen über das Internet oder andere Kommunikationswege.
Dial-in available
Information: How the telephone dial-in works