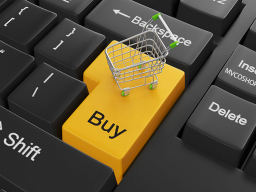 E-Commerce Basics - How to build a successful online business
In Sales > Cross-selling
Language:

English

Video price:

for free

Video duration:

51 minutes
A recording of this webinar is available.
Are you interested in building an online business with E-Commerce? Do you want to generate passive income by establishing a successful online shop or even an own brand?

This webinar covers numerous topics from where to start, tips on finding the right products and suppliers, where to sell, how to setup a store, driving traffic and, in the end, making money with it.

The webinar is especially designed for beginners, but even advanced E-Commerce sellers can learn something here.

Inside the webinar future modules will be discussed, which focus on specific topics like marketing, product analysis etc. However, this webinar covers the basics of any topic to give a perfect start.