Akademie von Lars Schilsong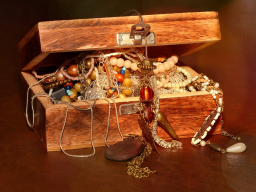 Gehaltsverhandlungen erfolgreich vorbereiten und die goldene Finanzregel
In Personality > Career & Finance
Language:

German

Number of participants:

maximum 10

Minimal attendance:

6

Application deadline:

12 hours before the start

Price:

for free
Thursday, 27th Oct 2016, 06:00 pm - 06:45 pm
(GMT +02:00)
The minimum amount of participants is not reached yet!
Gehaltsverhandlungen erfolgreich vorbereiten
Die richtigen Tipps zur Vorbereitung und Durchführung einer erfolgreichen Verhandlung kennen.

Budgetplanung - die goldene Finanzregel
Teile dein Einkommen auf einem übersichtlichen Blatt richtig auf, indem du an deine kurz-, mittel- und langfristigen Ziele sowie an mögliche Schäden denkst!