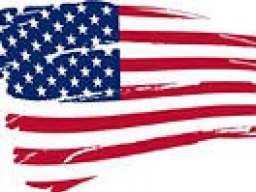 Let´s buy America! Oder warum die Reichen immer reicher werden ....
In Management > Knowledge
Language:

German

Video price:

for free

Video duration:

1 hour and 10 minutes
A recording of this webinar is available.
.. und was sie anders tun, als die übrigen93%

Wollen Sie wissen,
- was sie WIRKLICH anders tun?
- wie auch Sie dieses Wissen für sich nutzen können?
- wie Sie 10%, 20%ige Renditen auf Ihre Immobilien erzielen können?
- wie Sie mit staatlichen Garantien 2stellige Renditen regelmässig erzielen?
- wie Sie solche Investments sowohl "aktiv" als auch passiv machen können?
- wie Sie mit homeTRUST® als Franchise-Nehmer dieses ganze Know-how erfolgREICH für sich nutzen können?
- wie innerhalb von 3 Jahren ein Immobilien-Portfolio aufbauen können?
- warum Sie Ihren heutigen Job (sofern er Ihnen nicht gefällt) an den Nagel hängen können?
- wie Sie Ihre finanziellen Sorgen ein für allemal lösen können?

Diese und viele weitere Fragen, wird Ihnen dieses Webinar beantworten.

Melden Sie sich zu diesem Webinar an. Darüber hinaus erhalten Sie wertvolle Informationen, die Sie heute noch umsetzen können. Dieses Webinar ist zwar kostenlos, aber sicher nicht umsonst.