RedenWirDarüber-Internetlesung mit Chatdiskussion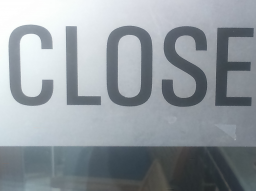 Internetlesung und Chat: Geld-Geliebtes-Gehasstes ... Ja was nun?
In Personality > Creativity & Inspiration
Language:

German

Video price:

12.00 € incl. VAT

Video duration:

1 hour and 1 minute
A recording of this webinar is available.
GELD REGIERT DIE WELT UND WIRD DOCH VÖLLIG FALSCH VERSTANDEN. Kaum etwas erhitzt die Gemüter derart wie Gespräche zu Geld. Schamhaft wird es von den einen verschwiegen. Selbstbewusst wird es von anderen in der Öffentlichkeit gezeigt. In der Spannbreite dessen bewegt sich bei vielen der Zugang zu Geld, zu diesem Etwas, das weit über Münzen und Scheine, über Banknoten, Euros, Dollars, Rubel, etc. hinausgeht, zu diesem Etwas, das ganz offenbar etwas an sich hat. Ansonsten würde es viele Debatten nicht schon seit Jahrhunderten dominieren. Zu diesem ach so wichtigen und so viel beherrschenden Etwas ein paar Gedanken als Impuls, um die eine oder andere Perspektive zur Causa prima assoluta zu verändern. Denn nichts ist wirklich neu, vielleicht ein wenig anders, ein wenig anregend und vor allem Geld ist Teil von uns!
Literarisch verpackt, manches Mal etwas ernster im Ton, jedoch immer mit einer Prise Humor versehen, kurz, anregend, aktuell, zeitlos, dann wieder etwas länger und zum Nachdenken inspirierend Gedanken Kreuz&Quer zu Reisen ins Leben.
Diese digitale Lesereise zu Gedanken Kreuz&Quer zu Reisen ins Leben ist Teil eines neuen Formats, WebReadTalk, das die Schriftstellerin Andrea Riemer anbietet, um mit möglichst vielen Menschen aus allen Lebensbereichen ihre Gedanken zu teilen. WebReadTalk umfasst kurze Lesungen von Veröffentlichtem und Unveröffentlichtem zu klar definierten Themen mit kurzen Chatdiskussionen. In einer Stunde erhalten die ZuhörerInnen zu jeweils unterschiedlichen Themen Impulse und Sichtweisen für den Lebensalltag und darüber hinaus. Kurz, am Punkt, umsetzungsorientiert so ist der Stil von WebReadTalk.
Denn: Leben ist Bewegung in der Verbindung des scheinbar Unverbindbaren.