Akademie von Ilona Orthwein Unternehmensberatung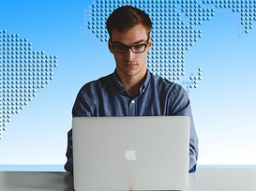 Das World Wide Web für die eigene Karrieren nutzen
In Occupation, Career > Recruiting
Language:

German

Number of participants:

maximum 10

Minimal attendance:

5

Application deadline:

1 days before the start

Price:

for free
Monday, 28th Nov 2016, 06:30 pm - 07:15 pm
(GMT +01:00)
The minimum amount of participants is not reached yet!
Das Internet und die neuen Medien sind aus unserem Leben nicht mehr weg zu denken. Allein facebook zählt fast 30 Mio. Nutzer aus Deutschland. Doch inwieweit werden die Potenziale des World Wide Web für das berufliche Weiterkommen genutzt?

Als langjährige Unternehmensberaterin weiß ich um die zunehmende Bedeutung, die das Web im "War for Talents" bei den Unternehmen spielt.

Und die Berufseinsteiger, die jenigen, die sich beruflich verändern wollen oder die einfach nur einen Job suchen? - Sie nutzen nach meinen Recherchen das Netz längst nicht so, wie sie es im Hinblick darauf tun könnten.

In meinem Webinar, dass ich bereits einmal im Vorfeld der women&work 2016 mit 37 Teilnehmerinnen erfolgreich durchgeführt habe, möchte ich auf die Chancen eingehen, die das Web und die neuen Medien Ihnen für Ihre Karriere bieten.

Ich werde zudem einige Beispiele geben, wie sich Einzelne mit Hilfe des Internets und der neuen Medien ganz neue und zum Teil ganz ungewöhnliche Karrierewege eröffnet haben nicht selten aus frustrierenden Situationen heraus, wie Jobverlust oder mangelnder Vereinbarkeit von Familie und Beruf.