Akademie von Anke Fehring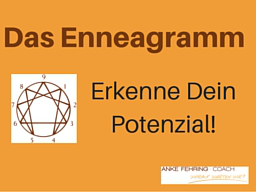 Das Enneagramm: Erkenne Dein Potenzial!
In Personality > Self-management
Language:

German

Video price:

for free

Video duration:

1 hour and 3 minutes
A recording of this webinar is available.
Das Enneagramm ist ein Modell, das die Menschen in 9 Typen unterteilt.
Sobald Du Dich in einem der Typen wiedergefunden hast, wirst Du Deine Ziele viel leichter umsetzen und Dein Potenzial voll entfalten können. Das verspreche ich Dir.
Neugierig? Dann sei dabei!