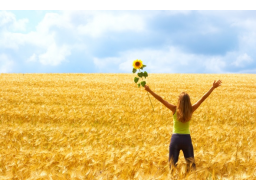 Imagine how your life would be if you were confident in any situation you´d find yourself in? How would it differ from now? What could you achieve?

Why not join me in a voyage of discovery of your life to unleash your potential and by eliminating the blockages that have held you back thus far.

You will gain

• a sense of peace
• achieve more success
• more satisfaction
• more authentic communication in your relationships
• greater control of your life

This interactive Webinar is not about teaching you new behavioral responses which you apply over a period of time but rather will make you familiar with specific tools that will address the cause of your luck of self confidence or self esteem. It will help you to discover your blockages, help you to address them one by one and even eliminate their influence on you. The result, as you change from the inside out so will your life.

Dates: mondays 3. Dec., 10 Dec. and 17th Dec 2012 (approx. 1 hour) Starting 19.30 UK time

Investment: £75.00 - Early Bird extended till 17th Nov. gets £10.00 reduction

You can book your seat here: http://www.christagraves.com/shop/index.php?route=product/product&path=71&product_id=114

To get the most out of this Webinar it is important to have a Webcam with Mic installed.