Auf zu neuen Erfahrungen!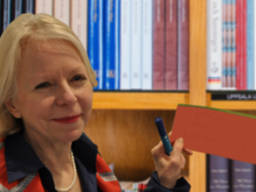 Verlag finden und gewinnen! Gelegenheit Pitch Übung!
In Marketing, PR > Marketing strategy
Language:

German

Number of participants:

maximum 15

Application deadline:

12 hours before the start

Price:

26.00 € incl. VAT
Kompakt: Ideen, um den passenden Verlag zu finden. Wie spreche ich den Verlag an: das Exposé. Im persönlichen Kontakt: der mündliche Pitch 5-10 Minuten. Wie sieht ein Verlagsvertrag aus? Was muss ich wissen. Alternative selbst verlegen.
Ein - zwei Teilnehmer des Webinars haben Gelegenheit ihr Buchkonzept als ein Pitch von 5 Minuten zu präsentieren. Bitte das vorher bei mir anmelden. Bitte daran denken, dass Sie dann für die Präsentation im Webinar ein Headset brauchen, damit wir Sie auch hören können. (Auch jeder andere, der sich im Webinar mündlich äußern möchte, braucht ein Headset.) Im Anschluss bekommen Sie von mir und den anderen ein Feedback nach den Feedbackregeln zum Pitch.
Das Webinar wird dann 60 min. dauern.