Akademie von Alexandra Stross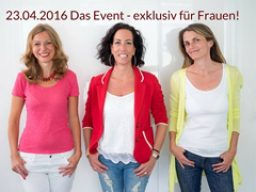 Ich mach mir die Welt, wie sie mir gefällt! Opfer der Umstände oder GestalterIn deines Lebens?
In Personality > Self-management
Language:

German

Video price:

for free

Video duration:

1 hour and 6 minutes
A recording of this webinar is available.
Was willst du sein?
Das Thema "Opferhaltung" ist ja schon zum geflügelten Wort geworden und eigentlich jeder weiß, was damit gemeint ist.
Doch warum gelingt es trotz diesem Wissen den wenigsten, das Leben aktiv so zu gestalten, wie man es sich vorstellt und auch im turbulenten Alltag die Regie zu führen, anstatt nur auf die Ereignisse zu reagieren?
Und vor allem, wie gelingt es denn nun wirklich in der Praxis?