Auf zu neuen Erfahrungen!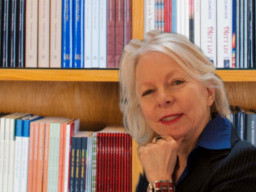 In 3 Monaten Buch schreiben - So gehts! - Für Anfänger 1
In Kunst & Kultur > Literature
Language:

German

Number of participants:

maximum 20

Application deadline:

2 hours before the start

Price:

18.00 € incl. VAT
Schreiben und sogar ein Buch schreiben, das kann im Prinzip jeder. Schreiben ist vor allen Dingen Handwerk. Dazu erfordert es Disziplin und Ausdauer. Das Webinar ist für Sie, wenn Sie sich mit der Idee tragen, ein Buch zu schreiben. Dabei ist es erstmal egal, ob es um Unterhaltungsliteratur oder ein Sachbuch geht. Hier erfahren Sie, was dazu gehört, ein Buchprojekt umzusetzen. Gaby Barton hatte ihr allererstes Buch, ein Taschenbuch, 'Grüße aus Dubai' in drei Monaten fertig geschrieben. Dieses Jahr will sie drei Titel veröffentlichen, der erste ist fast abgeschlossen.

Wie kommt man in eine Schreibroutine? Und eine kreative Schreibübung zeigt, wie man schnell kleine Geschichten erzeugt, um Ideen zu präzisieren.