PiA-Consulting • Managementberatung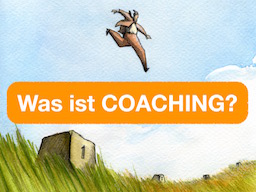 COACHING - Ist das was für mich?
In Occupation, Career > Carreer
Language:

German

Video price:

10.00 € incl. VAT

Video duration:

1 hour and 17 minutes
A recording of this webinar is available.
Beratung, Begleitung - Coaching?

Es gibt in unserem Leben Situationen, da ist eine Veränderung unausweichlich. Gerade wenn Sie emotional stark betroffen und tief in eine Sache involviert sind, dann kann es sein, dass Ihnen ein wenig Unterstützung von außen gut tut.

Vielleicht gab es eine Entwicklung in Ihrem privaten Umfeld oder Sie stehen kurz davor Ihren nächsten Karriereschritt zu gehen. Sie spüren, dass Sie diesen Weg nicht alleine gehen möchten. Sie wünschen sich eine Person, die Ihnen hinhört, Ideen mitbringt und Ihre Selbstreflexion begleitet?

Dann denken Sie doch einfach mal darüber nach, ob Coaching eine gute Sache für Sie und Ihr Anliegen ist?

In meinem Webinar zum Thema Coaching möchte ich Ihnen aufzeigen, was ein Coaching bewirken kann. Gemeinsam betrachten wir die einzelnen Schritte in einem professionellen Coachingprozess. Wir gehen auch auf die unterschiedlichen Methoden im Coaching ein und erkunden ebenso die Grenzen des Coaching.

Sie bekommen Antworten auf die wichtigsten Fragen rund um das Thema Coaching.

Im Vorfeld haben Sie die Möglichkeit mir Ihre individuellen Fragen per E-Mail zu senden. Die Antworten erhalten Sie dann anonym in unserem gemeinsamen Webinar.