Insurance Factory Consulting & Training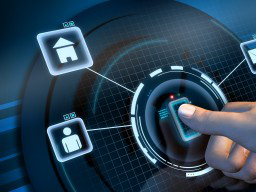 SALES MASTERMIND "fit for the future"
In Sales > Conclusion
Language:

German

Date:

on request
Die Rollen, Funktionen und Verantwortungsbereiche im Versicherungsverkauf sind gerade dabei, an geänderte Geschäftsmodelle angepasst zu werden. Innovationen im Vertrieb sind von den weltweiten Digitalisierungs- und Optimierungstrends stark beeinfluss, so Alexander Degenhart zum Seminarinhalt SALES MASTERMIND FIT FOR THE FUTURE. Das Webinar liefert zukunftsorientiert denkenden Menschen im Versicherungsverkauf Erfolgs-kriterien, um auf die geschäftliche Umfeldveränderung positiv zu reagieren und somit am Puls der Zeit zu bleiben.
Exzellente Verkaufsarbeit verlangt mehr denn je, die Trends der Branche zu verstehen, sowie die neuen Spielregeln zu Kundenakquise und Kundenbindung bewusst anzuwenden und in den Vordergrund zu rücken. Das emotionale Rollenbild und die Stellung des Verkäufers im Versicherungsvertrieb muss den Erwartungen der Kunden und Kundinnen im täglichen Tun gerecht werden sich behaupten.
Im Webinar erfahren Sie unter anderem:
1. Was sind die künftigen Erwartungshaltungen Ihrer Kunden im Zeitalter von Internet und Onlineverkauf?
2. Welche Potentiale können Sie aus den geänderten Rahmenbedingungen für sich gewinnen?
3. Wie positionieren Sie sich gegenüber Ihrem Kunden, nutzen Spielräume und welche Ressourcen und Aktivitäten betonen und setzen Sie wirkungsvoll ein?
4. Welche Anpassungen im persönlichen Verkaufsstil, Ihrer Verkaufs-strategie und Verkaufsorganisation werden Sie umsetzen, um weiterhin erfolgreich zu bleiben?
Wir liefern Ihnen in diesem Webinar viele Informationen, welche Sie für Ihre Verkaufsarbeit erfolgreich einsetzen können.
Ich freue mich auf Sie! Seien Sie dabei!