Akademie von Energy for Balance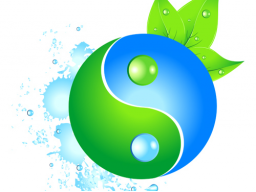 Fearless Riding - warum die Angst zu Deinem stärksten Verbündeten werden kann!
In Animals > Animal training
Language:

German

Minimal attendance:

10

Video price:

for free

Video duration:

1 hour and 57 minutes
A recording of this webinar is available.
Du liebst Dein Pferd?

Dein Reiterleben ist aber nicht das, was Du Dir immer erträumt hast?

Es muß ja gar nicht der Galopp ohne Sattel & Trense am Strand sein, aber Du bekommst schon weiche Knie, wenn Du nur ans Ausreiten denkst? Oder ans Springen? Oder ans Spazieren gehen? Oder generell ans Reiten?

Du hast grade mindestens 1x JA gedacht?

HERZLICHEN GLÜCKWUNSCH! Du bist hier GENAU richtig!

In diesem Webinar erfährst Du, was Angst überhaupt ist, warum es sie gibt und vor allem, warum sie Dein stärkster Verbündeter sein kann! Dazu lernst Du Techniken, mit denen Du die Angst ausschalten und die Kraft, die hinter der Angst steckt, für Dich nutzen kannst.

Also, melde Dich JETZT an!

Du hast ein Recht auf ein glückliches & befreites Leben mit Deinem Pferd!