Auf zu neuen Erfahrungen!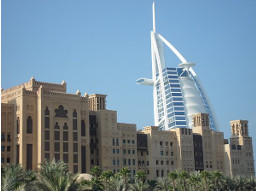 Dubai Reise Tipps Gaby Barton
In Aktiv & unterwegs > Travelling
Language:

German

Video price:

9.00 € incl. VAT

Video duration:

1 hour and 8 minutes
A recording of this webinar is available.
Wer sich für eine Dubai Reise oder Dubai Urlaub interessiert, bekommt hier kompakt einen Überblick über die Sehenswürdigkeiten. Ideal für Menschen, die wenig Zeit haben sich selber alle Infos zu suchen oder die Gelegenheit suchen, eine Expertin fragen zu können. Gaby Barton hat 6 Jahre in Dubai gelebt und lieben gelernt. So bietet Sie Wissen und Infos auch über das Bekannte hinaus. Anhand der Informationen kann dann eine Reise gut geplant und vorbereitet werden. Gegenüber der Video Version möchte Gaby Barton in diesem Webinar etwas weniger präsentieren und auf Teilnehmerfragen eingehen. Deshalb ist der Teilnehmerkreis begrenzt.