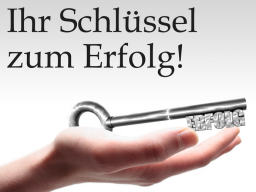 Persönlichkeitsberater/in werden...
In Occupation, Career > Education
Language:

German

Video price:

for free

Video duration:

1 hour and 1 minute
A recording of this webinar is available.
Täglich sind wir mit Personen konfrontiert und Menschenkenntnis wird immer mehr ein hilfreicher Meilenstein für Erfolg und Karriere.

In 3 mal 3 Tagen werden Sie zum Menschenkenner und können dadurch hilfreiche Module in Ihrem Alltag oder dem eigenen Business erfolgreich einbinden.

Erleben Sie die Expertin für Persönlichkeit Edith Steller jetzt kostenfrei in diesem Webinar.

Neugier war schon immer der beste Weg großer Entdeckungen...

Seien Sie neugierig - es lohnt sich!