Akademie von Energy for Balance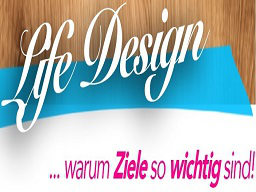 Life Design - warum Ziele so wichtig sind!
In Personality > Mental training
Language:

German

Video price:

for free

Video duration:

2 hours and 35 minutes
A recording of this webinar is available.
Kennst Du das Gefühl, dass Deine guten Vorsätze von Silvester schon nach kurzer Zeit weider der Vergangenheit angehören?

Und kennst Du das Gefühl, dass Du immer wieder an den falschen Partner gerätst, immer wieder einen nörgelnden Chef hast oder immer wieder von Krankheiten heimgesucht wirst?

Du willst BEIDES ändern?

+++ DANN BIST DU HIER GENAU RICHTIG! +++

In diesem Webinar erfährst Du, warum das Leben Dich manchmal hin und her schubst und wie Dir es gelingt, wieder die Kontrolle über Dein Leben zu bekommen!
Außerdem werde ich Dir von der gigantischen Macht der richtigen Zielsetzung berichten und Du wirst lernen, wie Du die Barriere der Angst durchbrichst!

Nach diesem Erlebnis-Webinar wirst Du die Gewissheit haben, dass DU der Designer Deines Lebens bist. Durch dieses Webinar wirst Du das Mindset bekommen, um in Deine neue, wundervolle Zukunft durchzustarten.

Entscheide Dich JETZT für ein Leben in Freiheit!

Melde Dich noch heute mit einem Klick an und bring Deinen Partner, Deine Familie und auch Deine Freunde direkt mit! Gemeinsam ist es immer leichter und macht noch viel mehr Spaß!

Du hast ein Recht auf ein außergewöhnliches Leben!