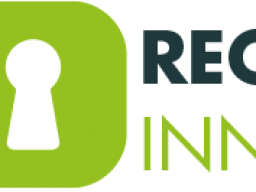 RIDO-Webinar: " Der Herausforderer aus Österreich: eRecruiter von epunkt"
In Occupation, Career > Recruiting
Language:

German

Video price:

for free

Video duration:

1 hour and 5 minutes
A recording of this webinar is available.
Im Rahmen des Recruiting Innovation Days Online (RIDO) findet von 13.30 14.30 Uhr das Webinar " Der Herausforderer aus Österreich: eRecruiter von epunkt" statt.

McDonalds in Österreich stand vor der Aufgabe, ein neues Bewerbermanagementsystem auszuwählen, zu implementieren und erfolgreich und streßfrei zu nutzen.

Wie sind sie da vorgegangen, was waren die Anforderungen? Wie lange und wie kompliziert war die Implementierung und wie performt die neue Software in der Praxis? Welche Wünsche sind noch offen?


eRecruiter, geliebt in Österreich, doch was sagen die Kunden in Deutschland?

Sehr gute Beurteilungen seiner österreichischen Kunden lassen einen harten Kampf in der Spitze erwarten, wenn im nächsten Report 2016 auch die Urteile der deutschen Kunden für den eRecruiter mit einfliessen. Wird der eRecruiter d.vinci den Spitzenplatz abjagen können? Oder sind die deutschen Kunden kritischer? Finden Sie vielleicht schon heute heraus, warum die Österreicher von eRecruiter begeistert sind.

Das Webinar wird aufgezeichnet. Falls Ihnen also dieser Termin nicht zusagt, melden Sie sich trotzdem gerne an und schauen Sie sich die Aufzeichnung zu einem Ihnen passenden Zeitpunkt an.