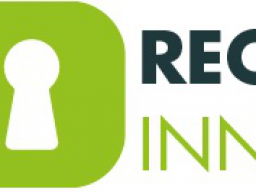 RIDO-Webinar: How to pimp my E-Recruiting Software?
In Occupation, Career > Recruiting
Language:

German

Video price:

for free

Video duration:

1 hour and 13 minutes
A recording of this webinar is available.
Im Rahmen des Recruiting Innovation Days Online findet16.30 17.30 Uhr das Webinar mit dem Titel: "How to pimp my E-Recruiting Software?" statt.

Mit innovativen Lösungen, mit der Sie mehr aus Ihrer E-Recruiting Software machen können.

Würden Sie gerne aus Ihrem schwarzen Loch, auch bekannt als Kandidatenpool, wieder eine sehr gute Quelle für Stellenbesetzungen machen können? Oder es schwierig zu bekommenden Bewerbern mit der One-Klick-Bewerbung ganz einfach machen, sich bei Ihnen zu bewerben? Oder wissen, wie Sie Ihre Candidate Experience deutlich verbessern und gleichzeitig die Reisekosten bei Bewerbern einsparen können?

Dann erfahren Sie in diesem Webinar, wie Sie Ihr Bewerbermanagementsystem "pimpen".