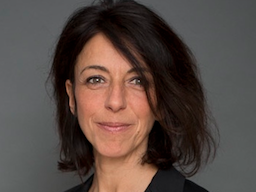 A recording of this webinar is available.
Yoga ist eine ganzheitliche Methode, um das individuelle Wohlbefinden zu steigern. Viele Yogis praktizieren bereits Karma-Yoga (Selbstloses Handeln) in der Flüchtlingshilfe und mehr und mehr LehrerInnen bieten dort Yogastunden an.

Da es bei den Schutzsuchenden einen hohen Anteil von traumatisierten Menschen gibt, sollten YogalehrerInnen besonders achtsam sein.

Hier setzt das kostenlose Webinar an und möchte zu einem besseren Verständnis führen, was konkret zu beachten ist, wenn man Yoga in diesem Kontext anbieten möchte. In Bezug auf die Flüchtlinge und auch auf sich selbst. YogalehrerInnen können in dem Webinar die eigenen Kompetenzen reflektieren und erhalten konkrete Hinweise für die besondere Unterrichtssituation. Damit das Gut Gemeinte auch wirklich zu etwas Gutem beiträgt.

Angeleitet wird das Webinar von der erfahrenen Yogalehrerin Gaby Haiber. Sie ist Coach, Mediatorin, Yogalehrerin, Aktivistin und Senior Leader der gemeinnützigen Organisation Off The Mat, Into The World®.
Gaby lebt in Berlin, gibt weltweit Workshops für bewussten Aktivismus, leitet Seminare zur Persönlichkeitsentwicklung, ist Dozentin bei Coaching- und Yogalehrerausbildungen und begleitet seit über einem Jahrzehnt Menschen durch Krisen und Veränderungen. Mehr zu Ihrer Arbeit und Person unter: www.gabyhaiber.com

Gaby wird einen Video-Impulsvortrag halten und für Fragen zur Verfügung stehen. Moderiert wird das Webinar von Christoph Harrach.

Die Teilnehmerzahl ist auf 50 begrenzt.