C. HINTERSEHER - Wissen !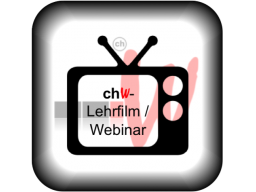 chW-SE-N of dogs and cats - Veranstaltungstermin 7
In Animals > Veterinary medicine
Language:

German

Video price:

45.00 €

Video duration:

3 hours and 2 minutes
A recording of this webinar is available.
chW-Skilled Employee in Nutrition of dogs and cats (chW-SE-N of dogs and cats)

SPEZIELLER TEIL HUND UND KATZE

Ausbildungsblock 3
Veranstaltungstermin 7

Die verbindliche Anmeldung zum gesamten chW-SE-N-Lehrgang Hund / Katze erfolgt über info@c-hinterseher.de.

Das zugehörige PDF-Dokument ist über eine
©-Schutzgebühr von €10,50 über Support.Online beziehbar.

Schreiben Sie bitte eine kurze E-Mail an tierarzt.online@c-hinterseher.de.