Akademie von Heiko Häusler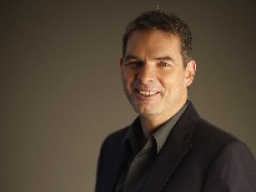 Du bist Erfolg. In neun Schritten zum erfolgreichen Unternehmer.
In Occupation, Career > Carreer
Language:

German

Video price:

for free

Video duration:

1 hour and 28 minutes
A recording of this webinar is available.
Webinar mit Alexander Vitocco. Er ist Bob Proctors ("The Secret", SGR-Programm) Partner für den deutschsprachigen Raum. Seine Ansichten hat er von den Stars der Persönlichkeitsentwicklung Larry Wilson, Marry Morrissey und Bob Proctor in privaten Kamingesprächen gelernt.

Vorsicht! Die Inhalte dieses Webinars können dein Leben für immer verändern. Nimm nur daran teil, wenn du bereit bist Wahrheiten zu hören, die du in dieser Zusammensetzung das erste Mal hörst.

• Warum viele gar nicht den Mut haben wirklich reich zu sein und deshalb 99 % scheitern

• Warum dieser Wunsch einen Preis hat, den am Ende doch viele nicht zahlen wollen

• Was ist der Unterschied der "Exzellenzzone" und der "Geniezone"?

• Warum beruflicher und finanzieller Erfolg nicht gleich ein glückliches und zufriedenes
Leben ist (aber beides dafür brauchst)

• Was ist die "Geniezone" und wie erreichst du sie um dein volles Potenzial freizusetzen

und damit zu wahrem Wohlstand zu gelangen?

Alexander Vitocco erzählt unter anderem seine ganz persönliche Geschichte. Wie er an der Spitze der deutschen Vermögensverwalter durch Macht und Intrigen gegen ihn, ein grandioses Scheitern erlebt hat!

Ein Baustein in seiner Erfahrung, die ihn zu seinem Genie brachten: Life-Coaching mit Herzblut!