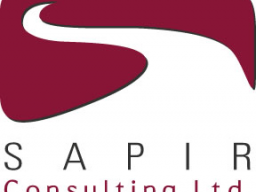 Persuasion and leadership convincing the bear
In Management > Others
Language:

German

Date:

on request
eSeminar – convincing the bear

Are you struggling in a matrix organization? Unsure how to work with your executive stakeholders? Your resources are doing everything but completing your project's assignments? Does it feel like the bear is out to get you?
Well, you can't outrun it; however you can convince it….
In this unique seminar presented globally by Sapir Consulting and GeProS - German Project Solutions GmbH you will learn the secrets behind persuasion and influence; in this one hour eSeminar we introduce our exclusive three foundation approach to persuasion. After the online class, you will get a chance to test your knowledge by answering a test of 30 questions and then receive 2 PDUs.

Hurry, register before for the early-bird-fee of €29.95 for registration before 5th September 2011, then 49,95 €.
The eSeminar runs 10th October at 16:00 CET, 15:00 UK, 10:00 EST
About your Presenter

Michael Nir is a qualified Project Management Professional and Gestalt process facilitator, he holds a Masters degree in Industrial engineering from the Technion School of technology. He has over 13 years of experience providing training, consulting, and solutions development, in project management, product management, and Leadership, Influence, Team building programs.