Akademie von Ingrid Hoffmann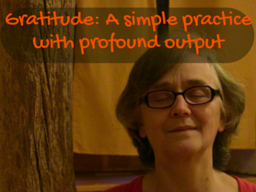 Gain peace in mind through gratitude! Youll learn practical, usable tips to get into a state of gratitude a cheerful state of being in which life overflows with love, fulfillment, and joy. Join Ingrid on this journey that awakens the spirit of peace in mind!
Sign up today and be in this incredible opportunity to change your life. Author performs relaxation for strong health that lays the foundation for success.