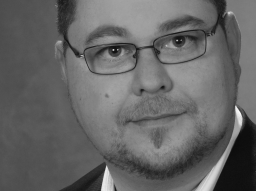 Immobilien "listen" in schweren Zeiten!
In Sales > Acquisition
Language:

German

Video price:

59.00 € incl. VAT

Video duration:

1 hour and 56 minutes
A recording of this webinar is available.
Sie sind Immobilienmakler und Ihnen ist aufgefallen, das der "Einkauf" neuer Objekte immer schwerer wird?!
Dann ist dieses Webinar genau richtig für Sie!
Lernen Sie neue und effektive Wege um den "Einkauf" kurz-, mittel und langfristig zu optimieren.
Alles praxiserprobt und Kennzahlen belegt, damit Sie Ihren persönlichen Erfolg messbar machen können.
Sie erhalten nach dem Webinar die Anleitungen und Workflows für mindestens 3-4 neue und revolutionäre Strategien, die Sie sofort gewinnbringend einsetzen können.
Darüber hinaus erfahren Sie was sich von altbekannten Strategien wie Farming etc. als wirklich gut und gewinnbringend erwiesen hat, damit Sie kein Lehrgeld bezahlen für Dinge die sowieso nicht funktionieren.
Dieses Webinar ist aus der Praxis für die Praxis und wendet sich an alle Immobilienmakler die zukünftig mehr Umsatz machen wollen und auch bereit sind etwas dafür zu T-U-N, denn ohne das nützt auch das beste Webinar nichts.
Schauen Sie sich auch Bewertungen von vergangenen Webnaren an!
Gerne beantworte ich Ihnen auch Fragen vorab.