ZauberLehrling, die ganzheitliche Lernakademie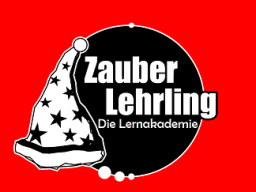 FOREVER FIT - oder wie Sie aus Ihrem eigenen Jungbrunnen schöpfen!
In Personality > Memory & Concentration
Language:

German

Video price:

for free

Video duration:

35 minutes
A recording of this webinar is available.
In letzter Zeit haben wir uns verstärkt mit Patientenverfügung, Vorsorgevollmachten und Betreungsverfügung beschäftigt. Dies hat uns dazu bewogen unser Angebot mit einem inneren Wellnessprogramm zu erweitern, heißt es doch auch: Wahre Schönheit kommt von innen!

Da unsere Lebenserwartung stetig steigt - eine heute 55 jährige Frau hat eine durchschnittliche Lebenserwartung von ca. 95 Jahren, ein Mann gleichen Alters wird durchschnittlich 90 Jahre alt, hat das ZauberLehrling-Team das Webinar FOREVER FIT ins Leben gerufen, denn wie schon Goethe sagte: Wenn man alt wird, muss man zeigen, dass man noch Lust zu leben hat.
Hierbei handelt es sich jedoch nicht um "Gehirnjogging", was für das "Wach" werden, die Konzentrationsförderung und oft auch für die Förderung des Denk-Vermögens beim Lösen von theoretischen Problemen sicher gut ist, sondern es geht wirklich um eine Strategie,
aus dem eigenen Jungbrunnen zu schöpfen.
Wir stützen uns dabei auf Erkenntnisse der modernen Gehirnforschung, der Glücksforschung und den Ergebnissen aus der Alzheimerforschung von David Snowdon ("Aging with Grace").

Ziel dieses Workshops ist, Ihnen in ca. 30 Minuten einige wirkungsvolle, manchmal verblüffende und auch spaßige, geistige Tätigkeiten an die Hand zu geben, die Sie ohne großen Aufwand in Ihr Alltagsleben integrieren können und damit Ihren Alterungsprozess selbstverantwortlich lenken zu können.