Akademie von Wilhelm Breßer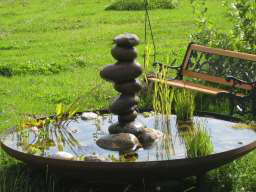 Männerinitiation - wichtig für unsere Zeit!
In Personality > Others
Language:

German

Video price:

for free

Video duration:

1 hour and 24 minutes
A recording of this webinar is available.
Der Hauptzweck einer Initiation besteht darin, daß der Mann sich selbst erkennt, seinen inneren Ruf hört und diesem Ruf folgt. Davon profitiert nicht nur der Mann selbst, sondern auch seine Familie sowie das soziale Umfeld.
In diesem Webinar wird gezeigt, wie eine zeitgemäße Männerinitiation aussehen kann.