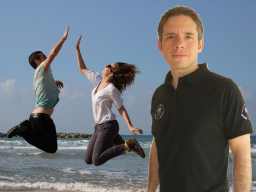 Persönliche Ziele einfach erreichen!
In Personality > Mental training
Language:

German

Number of participants:

maximum 10

Minimal attendance:

2

Application deadline:

2 hours before the start

Price:

for free
Monday, 7th Nov 2016, 07:30 pm - 08:15 pm
(GMT +01:00)
The minimum amount of participants is not reached yet!
In diesem kostenlosen Webinar erfährst du warum und wie Hypnose funktioniert.
Wir gehen auch auf die Schwerpunktthemen unseres Angebotes ein:
- persönliches Wunschgewicht
- Fitness und sportlicher Erfolg
- Positiv denken, Glück und Erfolg anziehen
- Lern- und Prüfungserfolg

Der wesentliche Schwerpunkt ist das Thema Ziele-Arbeit.
Wie sind Ziele zu formulieren um sie zu erreichen...und wie kann Hypnose dabei unterstützen...
Gemeinsame Übungen und viele Praxistipps runden die 45 Minuten "Zielpower" für dich ab!