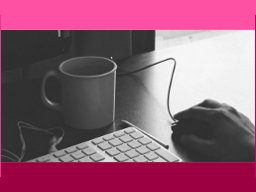 Wie erstelle ich meine Webseite mit Wordpress ein CMS? Responsiv?
In Marketing, PR > Internet marketing
Language:

German

Number of participants:

maximum 10

Minimal attendance:

3

Application deadline:

1 hour before the start

Price:

for free
Thursday, 27th Oct 2016, 10:00 am - 10:45 am
(GMT +02:00)
Monday, 31st Oct 2016, 04:00 pm - 04:45 pm
(GMT +01:00)
The minimum amount of participants is not reached yet!
Mit Wordpress lässt sich jede Art von Webseite aufstellen, auch ohne Kenntnisse, natürlich responsiv. Man muss es nur "TUN". Wordpress ist ein CMS (Content Management System). Eine Open Source Software mit über 2000 kostenlosen Themes (Layouts) und 44383 angemeldeten Plugins (Funktionserweiterungen).
Ich zeige Ihnen wie man Wordpress schnell und einfach erstellt, die Grundeinstellungen der Wp-Config und die Erstellung neuer Sicherheitschlüssel. Ich zeige Ihnen welche Plugins nützlich sind.
Danach werde ich Ihnen Fragen beantworten zu allem, was Sie schon immer über Wordpress wissen wollten. Bitte schicken sie mir die Fragen bitte vorab per Mail.