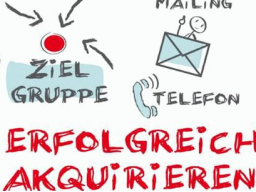 Das Social Media Feuerwerk der Neukundengewinnung!
In Sales > Acquisition
Language:

German

Video price:

for free

Video duration:

1 hour and 51 minutes
A recording of this webinar is available.
Wer benötigt in der heutigen Zeit schon keine Neukunden?!

Personen die keine Kunden benötigen gehören eher zu einer seltenen Spezies der Selbständigen. :-)

Wie wäre es nur, wenn man durch die unendlichen Möglichkeiten der Sozialen Netzwerke wie Facebook, Twitter, Xing, LinkedIn & Co. künftig seine Kunden gewinnt?

Was muss ich tun?
Wie muss ich vorgehen?
Welche Möglichkeiten stehen mir zur Verfügung?
Was macht Sinn?
Wie gehe ich effizient vor?
Was hilft mir bei meinem Ziel welches ich verfolge am besten?

Diese und viele andere Fragen werden wir in diesem Webinar rund um das Thema der Neukundengewinnung im Internet erläutern.

Ein Feuerwerk der Möglichkeiten.

Eine klare 7 Punkte Strategie wie man anfängt und wie man als jemand der die Sozialen Netzwerke bereits nutzt eine effizientere Struktur in seine Aktivitäten bringt.

Wir freuen uns auf euch und natürlich auf eure Fragen im Vorfeld.