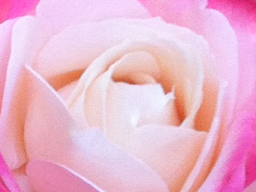 Hochsensibilität - tickst du auch anders als Andere?
In Personality > Self-management
Language:

German

Number of participants:

maximum 20

Application deadline:

1 hour before the start

Price:

for free
Mit diesem Anderssein sind Wahrnehmungen und Reizverarbeitungen gemeint, die von dir auf deine ganz besondere Art und Weise gelebt werden. Gehörst du zu den Menschen, die Umstände und Situationen im Leben anders wahrnehmen als deine Mitmenschen? Kommst du dir manchmal "fremd" in deiner Welt vor? Bist du nach getanem Tagewerk erschöpft und weißt eigentlich gar nicht, warum? Lässt dich das an dir, deiner Belastbarkeit und deiner Wahrnehmung zweifeln? Wirst du von deinem Umfeld häufig als dünnhäutig und mimosenhaft wahrgenommen? Beschreiben Freunde dich manchmal als Spaßbremse, weil du einfach keine Kraft und Muße mehr hast, nach einem strammen Arbeitstag abends noch Party zu machen?

Ich kann dich beruhigen: Mit dir ist alles in bester Ordnung und du gehörst vermutlich zu den Menschen, die als "hochsensibel" gelten. Hochsensibilität ist zum Glück keine Krankheit, sondern ein Ausstattungsmerkmal deiner Persönlichkeit.

Das Webinar gibt dir Einblick in die Thematik und klärt auf.