Akademie von Judith Riemer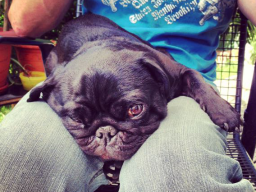 Turtlerunners Webinar Januar: "Der Schweinehund - ein missverstandenes Wesen"
In Health, Medicine > Exercise
Language:

German

Video price:

29.90 €

Video duration:

1 hour and 8 minutes
A recording of this webinar is available.
Jeder hat ihn, keiner will ihn - aber wir alle brauchen ihn. Hin und wieder. Das Lernziel dieses Turtlerunner-Online-Seminars ist es, dass du erkennst, was hinter dem Schweinehund steckt. Was er eigentlich will und wie du es schaffst, dass er das will, was du auch willst - denn ein Schweinehund ist immer auch ein Hund. Wir erarbeiten uns zusammen die Tricks, wie du deinen Faulpelz dazu bekommst, auch bei Wind und Wetter mit dir zu laufen.

Unser Webinar dauert rund 60 Minuten.