Akademie von Daniel Niklaus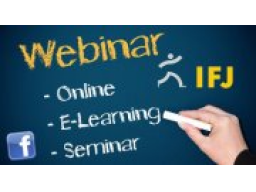 IFJ - "Die perfekte Facebookpage für Firmen"
In Marketing, PR > Internet marketing
Language:

German

Video price:

5.00 €

Video duration:

1 hour and 4 minutes
A recording of this webinar is available.
Welche Möglichkeiten bietet Facebook Firmen? Daniel Niklaus von Netlive, der sich mit seiner Firma um zahlreiche Facebook-Auftritte von Unternehmen kümmert, lässt uns in diesem ca. einstündigen Webinar an seiner Erfahrung teilhaben.