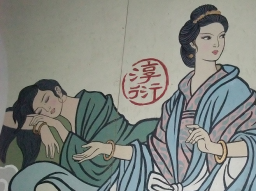 This classical lecture is about Bai He Bing - Lily Disease - coming from the essential prescriptions from the golden cabinet. (The 3rd chapter) The name "Lily Disease" belongs to a disease recorded in ancient times. Bai He Bing is named by that, because the disease can be treated by Bai He (Lily Bulbus), an important Chinese herb treating mind related disorders. This disease is caused by yin deficiency of lungs and heart.
Short introduction:
Bai He disease is characterized by a general desire, but inability to eat, talk, lie down or walk. The patient often appears depressed and unhappy. Sometimes there is appetite, sometimes not. He feels cold but has no chills.
About the lecturer:
Tim Vukan, the lecturer of this course, is guiding you through this ancient Chinese medicine topic. He is one of the few foreigners who received his over ten years of experience in Chinese medical education directly in China.