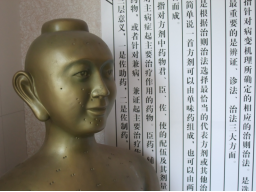 This acupuncture treatment method has been summarized by professor Jin from 1979 (Guangzhou TCM University). His clinical experience and trials have been done to proof his theory. In Guangdong province, south China, this method still is very popular. In China different provinces developed different acupuncture methods.
The Jin 3 needle technique, originally contains 39 groups. It is also called the three point technique.
The idea is to use three needles to treat the disease. Sometimes this might not be enough, but as a basic method , the Jin three needle method has shown good clinical results.
For example in the treatment of acute pain ( lumbar pain), sometimes one treatment can be enough.