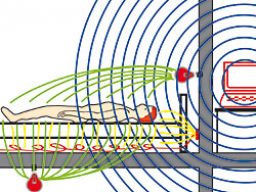 "Wenn Sie morgens verspannt, gerädert oder müde aufstehen, dann kann dieser Vortrag Ihr Leben extrem positiv verändern!"
In Health, Medicine > Health promotion
Language:

German

Video price:

10.00 € incl. VAT

Video duration:

1 hour and 34 minutes
A recording of this webinar is available.
Sie erfahren, wie unsichtbare Gefahrenquellen Ihnen den Schlaf und Ihre Gesundheit rauben und wie Sie das ganz einfach vermeiden können.

Damit nachts die Heilungsprozesse im Körper stattfinden können, muss der Schlafplatz stromfrei sein. Die daraus positiv resultierende Wirkung auf den Schlaf und die Gesundheit bestätigen mehr als 20.000 Kunden in den letzten Jahren.

Die unsichtbaren Strom-Belastungen am Schlafplatz stören die natürlichen Regenerationsprozesse im Körper. Die Folgen sind sehr unterschiedlich. Sie werden erst sichtbar durch verschiedene Symptome wie zum Beispiel Schlafstörungen, Restless-Legs, Schwindel, Rheuma, Bettnässen, usw.

Dieser Zusammenhang, (URSACHE) ist in der Schulmedizin kaum bekannt und wird deshalb auch nicht beachtet. In den meisten Fällen werden die Symptome behandelt.

Wußsten Sie, dass an jedem 2. Schlafplatz eine höhere elektrische Belastung gemessen wird, als an einem Computerarbeitsplatz erlaubt ist?

Wußten Sie, dass Ihre Nerven bereits bei einer Dauerbelastung von 15 mV am Schlafplatz gereizt werden?

Bei 99 % aller Messungen am Schlafplatz werden Werte oberhalb von 1000 mV festgestellt.

Mehr dazu im Vortrag.