Manager.de Akademie - einfacher durchs Leben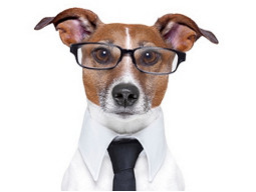 Welcher Beruf passt zu mir?
In Occupation, Career > Carreer
Language:

German

Video price:

20.00 € incl. VAT

Video duration:

1 hour and 2 minutes
A recording of this webinar is available.
Ein bekanntes Sprichwort lautet: "Schuster, bleib bei Deinen Leisten" und geht auf eine Anekdote im alten Griechenland zurück.

Im modernen Europa der letzten Jahre hätte das undifferenzierte Befolgen dieser Weisheit - in Griechenland und darüber hinaus - unweigerlich zur Arbeitslosigkeit geführt.

Berufswahl findet heute nämlich nicht nur am Anfang einer Karriere statt, sondern in immer kürzer werdenden Abständen.

Viele Berufe fallen weg, neue entstehen.

Verhalten und die Motive, warum Menschen etwas machen, verändern sich ab einem gewissen Alter jedoch nur noch geringfügig.

Welcher Berufstyp sind Sie? Stellen Sie es in diesem Webinar fest und finden Sie Antworten, die Ihnen die Suche nach einem neuen Job, vielleicht auch einem neuen Beruf, erleichtern.

Das Webinar behandelt speziell auch die Arbeitssuche im Alter 50+. Wenn Sie also zu dieser Gruppe gehören oder sich auf die (nahe) Zukunft vorbereiten wollen, dann sollten Sie sich unbedingt jetzt dazu anmelden.