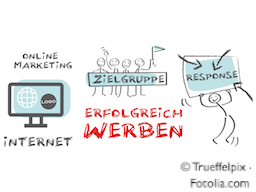 "Mehr Klienten gewinnen über das Internet - schneller, besser, leichter!"
In Health, Medicine > Healing practices
Language:

German

Video price:

12.00 € incl. VAT

Video duration:

1 hour and 1 minute
A recording of this webinar is available.
Gabriele Ermen präsentiert:

Harald Eichhorst, Internet Marketing Experte.
http://www.eichhorst-it.de/

Mehr Klienten für Heilpraktiker durch intelligente Methoden rund um das Internet.
10 konkrete, umsetzbare und geprüfte Aktionen zur Klienten-Gewinnung.

Hinweis: Harald Eichhorst hat sich bereit erklärt, auch den Video-Käufern den erwähnten Website-Check (Wert: 47,- €) zu schenken!